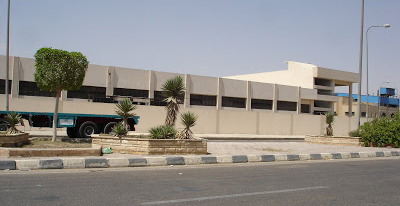 Why did we start our company?
For the plastics factory:
Our grandfather Mounir Khedir El-Kaissy and his brother Youssef Khedir El-Kaissy started the plastics factory in 1956 because they wanted to be the first factory in Egypt to produce ball point pens.
For the manufacturing factory:
In 1987 our father Dr. Eng. Mohamed Medhat El-Kaissy started the manufacturing factory to test the acceptance of the machines in the industrial cooling applications.
Our company, DR KAISSY ENGINEERING INDUSTRIES AND PLASTICS, is an engineering firm that deals with the study, layout, budgeting and recommendation of design and equipment for major engineering projects in different manufacturing fields. The company is specialized in the industrial cooling field as well as the plastics production of technical and medical products.
We have many references in the field of process cooling in plastics, pharmaceutical, confectionery as well as many food industries. We have a long association and cooperation with Euroklimat S.P.A. in Italy in the production of water chillers for industrial and process applications.
We also design for our customers engineering projects in various manufacturing fields according to their requirements. We have a substantial reference base of various chemical and process cooling projects developed by our engineers for our customers in the Middle East during the past several decade.
50's

In 1956 we started in a small warehouse producing prototype pens.

80's

In the 80's we upgraded to a building which had a very narrow garage in Gesr El Suez were we built prototype chillers and cooling towers.

2009

In 2009 we sold the building in Gesr El Suez and moved to 10,000 square meters of land which is currently our factory in Obour City.
The factory is built on a 10000 sq.mts land in Obour Industrial City in Cairo, Egypt. The company's President is Dr. Mohamed El-Kaissy who holds a B.Eng. from McGill University and M.S. and Ph. D.from Stanford University all in Chemical Engineering. His two sons, Eng. Hany El-Kaissy is the Managing Director and Eng. Mounir El-Kaissy is the Engineering Projects Manager.
We always maintain the highest production quality and incorporate only the best components in our final products.